New methodology creates tissue flaps of live bone supported by vascularized soft tissue
27/04/2021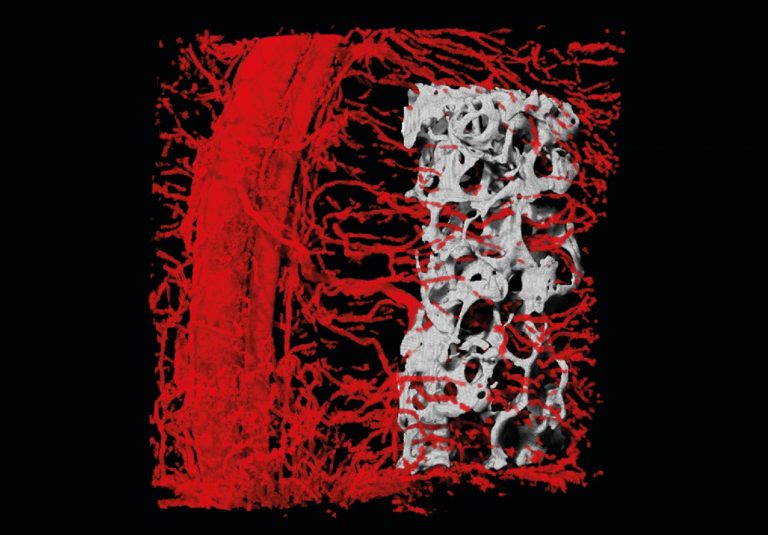 In a recent study conducted in Prof. Shulamit Levenberg's Stem Cell and Tissue Engineering Laboratory, a research team headed by Dr. Idan Redenski has created a de novo tissue flap containing live bone supported by vascularized soft tissue. The new methodology was then used to repair a bone defect in rats, leading to a complete recovery! The results were better than anything reconstructive surgery can achieve, with the benefit of not being based on patient tissue harvest.
The research was published in Advanced Functional Materials.
The following people took part in this research: Dr. Idan Redenski, Shaowei Guo, Majd Machour, Ariel Szklanny, Shira Landau, Ben Kaplan, Roberta I. Lock, Yankel Gabet, Dana Egozi, Gordana Vunjak-Novakovic, and Prof. Shulamit Levenberg. Special thanks go to Bruker-Skyscan for their assistance with the microCT studies, allowing non-invasive and precise observation of the healing process.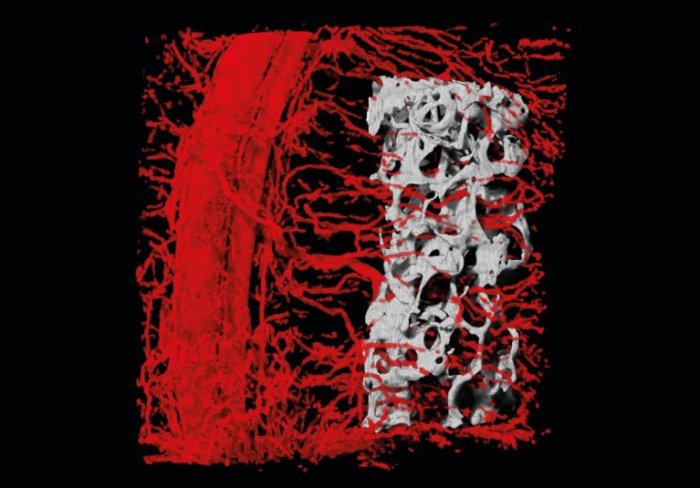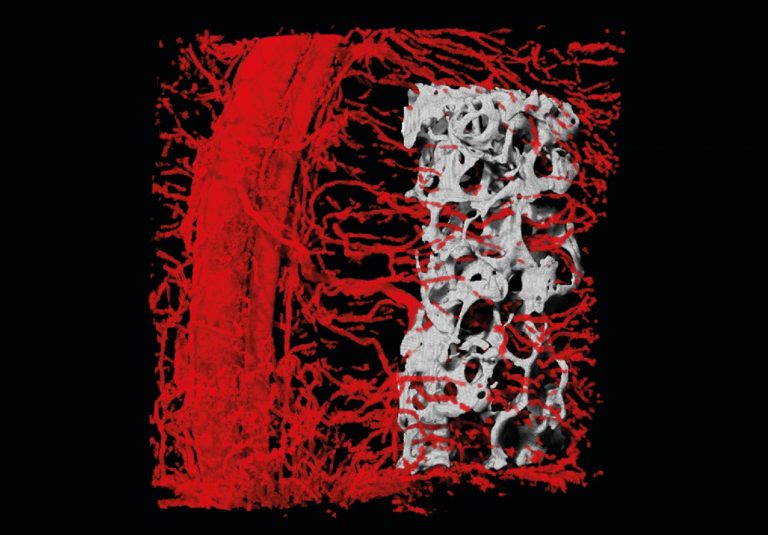 Photo: A 3-dimensional CT scan depicting blood vessels penetrating into the embedded bone, grown within the engineered flap