Shanghai Ranking Index: We are No. 1 in Israel!
19/07/2020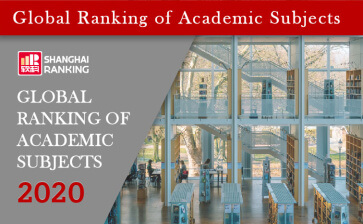 The Faculty of Biomedical Engineering at the Technion keeps its position as the leading in Israel and among the leading in the world in the field of Biomedical Engineering. In the 2020 Shanghai Academic Ranking of World Universities the Faculty has been ranked first in Israel in the Biomedical Engineering subject, under the Engineering field. Other Technion faculties have also been ranked first in Israel in their domains: Aerospace Engineering, Mechanical Engineering, Electrical Engineering and Computer Science.
The Shanghai Ranking Index focuses on research quality and evaluates over 4,000 academic institutions across more than 50 subjects in Natural Sciences, Engineering, Life Sciences, Medical Sciences and Social Sciences. Each institution is graded based on the number of published articles, number of worldwide citations of academic studies, international collaborations in research, number of scientific publications in leading journals and number of winners of academic prizes in the field.
"The Shanghai list is one of the world's leading ranking of institutions of higher education, and it continues to praise Israeli science in general and the Technion in particular", said former Technion president, Prof. Peretz Lavie.