Virtual meeting for those interested in BSc in Biomedical Engineering at the Technion
28.1.2021 11:30-13:30
online via ZOOM✨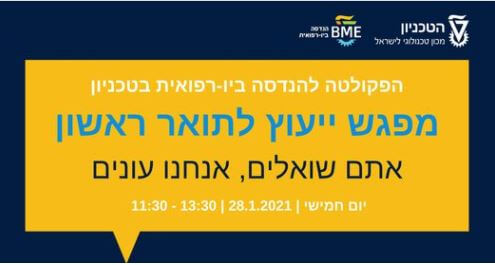 Do you have questions about the BSc in Biomedical Engineering?
What does the program include? How to prepare? What are the admission requirements? What are the job opportunities for graduates? What is the difference between this degree and other engineering degrees?
Our faculty team will be happy to meet you and offer their advice.
The online meeting will take place on Thursday, 28.1.2021, 11:30-13:30. ✨
Join us❗