The Faculty of Biomedical Engineering hosts Philips – Zoom in✨
21-06-2020 11:30
ZOOM✨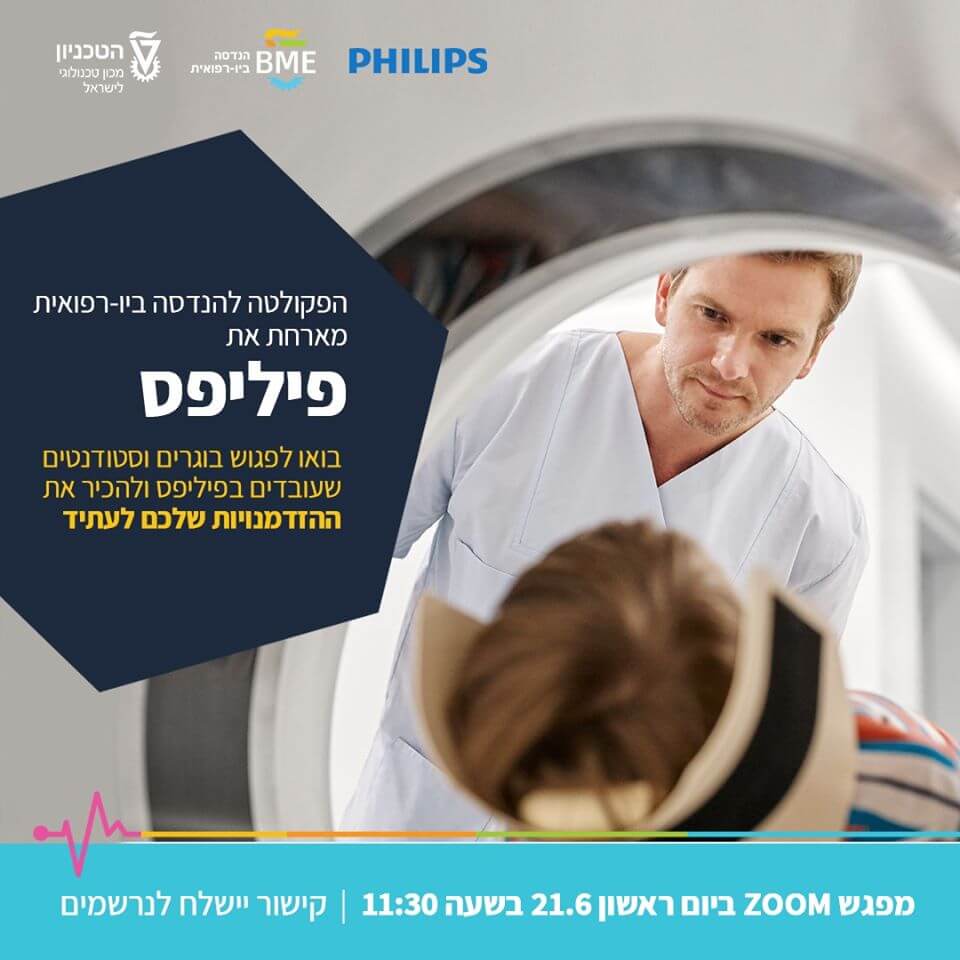 Interested in studying Biomedical Engineering? Already a student at the Faculty?
You want to miss this!
✨The Faculty of Biomedical Engineering hosts Philips – Zoom in✨
Join us and talk to students and alumni who work at Philips. Hear about job opportunities at Philips and the Biomedical industry at large.
⏰ When?
Sunday, June 21 2020, 11:30
? Where?
The comfort of you home! Join us via Zoom.
? Schedule:
11:30-12:00
Introduction to the Faculty of Biomedical Engineering and Philips Medical
12:00-13:00
A panel of Philips biomedical engineers will answer all the important questions:
✅ What is it like to study at the Faculty?
✅ What are the employment options?
✅ Does the degree help to integrate in the industry?
✅ What does a typical work day of a Philips biomedical engineer look like?
The participants will answer all that, and you will be able to ask them additional questions and consult with them.
? Register to get the meeting's link by email >> https://bit.ly/2MqQCUD
? Watch the Faculty's video clip >> https://youtu.be/SlG4ZaKyT
See you! ?